May 17, 2011 – Selling You, Inc. with Joe Himelfarb
8:30 a.m. – 10:00 a.m.
Where:   Princeton Public Library, Community Room
                65 Witherspoon Street
                Princeton, NJ 08542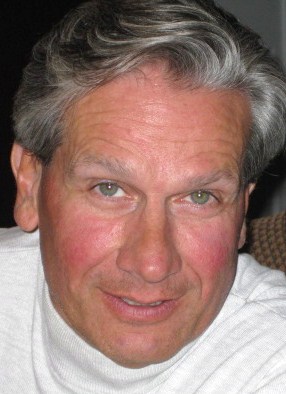 Aristotle believed an important skill any person could have was the ability to influence.
Have you ever had to convince your colleagues, department heads, or company executives to try a different tactic in acquiring new business? Ever have to get your friends to agree on which restaurant to eat at or which movie to see?  Ever tried to get your customers to buy your stuff? Ever tried to get your kids to behave a certain way?  Ever go on a job interview?
Join us for a thought provoking and highly interactive program that will demystify your views of selling and help you to better sell yourself.
·         Learn how you can apply the theories and techniques of selling as you search for work (Hint: no rocket science involved, but Rocket Scientists can surely benefit).
·         Hear new ideas about old job search techniques that can help focus your attention on the job at hand.
·         Learn how to put a different spin on the activities you currently perform so you can distinguish yourself from the other applicants vying for the position you want.
Make the person interviewing you feel glad they met you. 
And make your new employer wonder how they ever got along without you.
Bio
Joe Himelfarb has been selling for over 18 years. Whether it's multi-million dollar computing systems to companies around the world, or consumer products in a homeowner's backyard, Joe enjoys helping his clients get from where they are to where they want to be.
Joe worked at AT&T Submarine Systems where he assisted with the manufacturing and installation of several trans-oceanic fiber optic telecommunications projects. He also was a member of the Sales Account Team at Hewlett Packard that was responsible for supporting AT&T.
Joe has sold, and co-facilitated, sales training seminars for large companies in the pharmaceutical,  hospitality, and publishing industries.
He left corporate America for a few years to help homeowners in the Tri-State area envision and create vacation retreats in their backyards by selling swimming pools.
He is currently a Senior Account Executive working for an organization that sells IT Professional Services and Staffing.
Joe has a BS in Physics from Buffalo State College and a BS in Mechanical Engineering from the University at Buffalo . He is a trained Integrity Systems Sales Instructor and has his PMP Certification from George Washington University.
Joe has been presenting this seminar for many years to several organizations that serve individuals who are in transition or looking to make a career change.
Register Here: http://sellingyou.eventbrite.com